Being hypothyroid means meals have to be fast and easy, and also a good mix of protein and vegetables so I don't get hypoclycemic. For these reasons, salads are a big part of my diet (even for breakfast).
Here is a salad recipe which takes about 5-7 minutes, with minimal prep and cleanup. Best of all it gives me energy for hours. The recipe can modified in many ways. I don't worry about exact measurements, I just estimate how much I want.
Ingredients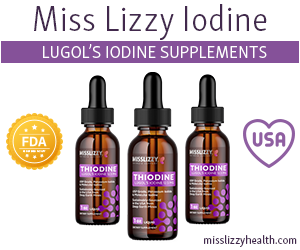 Salad Greens (pre-washed, in the square plastic box)
Cherry Tomatoes
Shredded Carrots (optional)
2 Eggs
Butter for frying
Ham
Dried Cranberries (or raisins)
Salt, Pepper, Olive Oil
Directions
In a sauté pan, heat butter on medium heat until the foam subsides. Fry eggs in pan (cover if you like the top of the eggs cooked). Meanwhile, put salad greens and tomatoes. Shred some carrot on top with a hand shredder, if you like. When the eggs are done put them on the salad. Add a little more butter to the sauté pan and fry the ham until brown. Put the ham on top of the salad. Add more cranberries, salt, pepper and olive oil.