It's been over a year since my last hair update and I am so happy to report that my hair is doing much better. During the Hair Disaster of 2010, I was taking Hydrocortisone and DHEA which I believe ruined my hair. Within six months I had lost half my hair volume and what remained broke almost to the root. I was devastated, I had no idea how important hair was to me until this experience. Turns out, lots of us hypothyroid people have hair problems.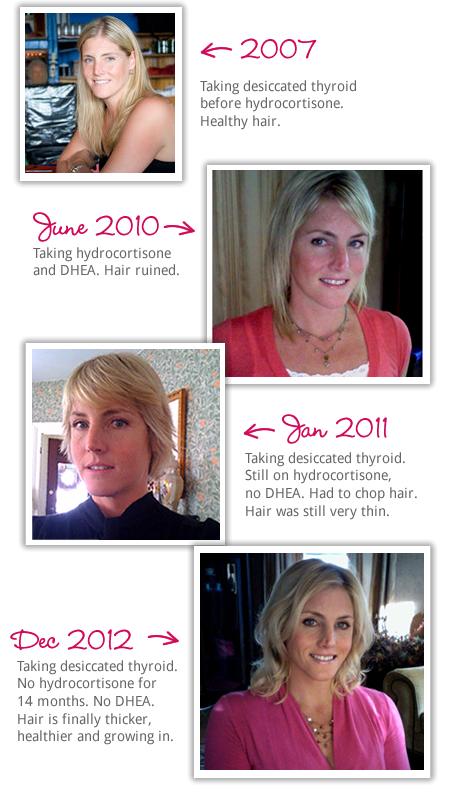 It's taken a long time to see my hair length and volume return because hair grows about 1/2″ a month. The hair volume and thickness is coming back, and the damage and breakage from the DHEA has grow out and been trimmed off. It was a scary journey, as I am sure you can imagine. Heartbreaking, in fact.
From 2012 to 2015 my hair grew in healthy but it was still thin, fine and wouldn't grow past my shoulders. The big change came in 2015 when I switch thyroid medicine. Up until the winter of 2015 I had been taking natural desiccated thyroid medicine but over time I had noticed my hypothyroid symptoms creeping back in. This lead me to make a big change, switching to T3 only medicine.
Within a week of switching to T3 medicine I started to feel more energy and the hypothyroid symptoms improve. Two months after switching to T3 medicine I noticed more hair growth at my scalp. When I ran my fingers through my hair I could feel the increasing hair volume.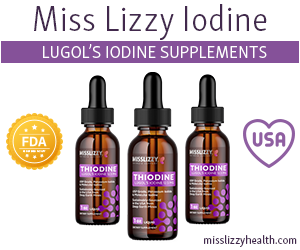 Two years later in 2017, my hair is once again long, thick and full. It isn't dry, brittle and thin like it had been when taking the other medicines from 2010-2012.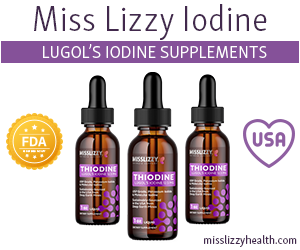 Whether the issue was not converting the T4  to T3 in the natural desiccated thyroid medicine, low iron, or lingering adrenal issues, I can so for certain that T3 medicine works far better for me natural desiccated thyroid medicine.