My Treatment for Adrenal Fatigue
Here is the history of my treatment for adrenal fatigue. Each person is different so please consult a doctor you trust. This information is available for educational purposes. Please read about diagnosis and treatment options.
Diagnosing Adrenal Fatigue
First I did a 24-Hour Saliva Test to get a diagnosis for Adrenal Fatigue. Once Adrenal Fatigue was confirmed, initially for my treatment I was treated with a low dose of Hydrocortisone in pill form (20-30mg/day). The brand name is Cortef.  My doctor gave me a prescription.
Treating Adrenal Fatigue with Hydrocortisone
Hydrocortisone is a steroid, I know, that sounds scary. But the body is already creating it naturally (or at least it was until it got burned out).  According to my doctor and other experts like Dr. Wilson,  there is really only concern about Hydrocortisone in high doses (say 80 + mg a day) and for long-term use. Hydrocortisone doses under 30mg a day is considered safe.
How Will I know if Hydrocortisone Works?
My doctor said I would know pretty quickly if the Hydrocortisone works. In fact, I would know within in a few hours. Prescription Hydrocorisone works right away, and only stays in the body for about 4-5 hours. He said if I took the Hydrocortisone and didn't notice a difference right away then probably I didn't need it.
In my case, within hours of starting the first dose of Hydrocortisone I felt amazing and had lots of energy. Over time my adrenal symptoms improved, specifically my ability to exercise and have energy throughout the day. My thinking became faster, and clearer. My word retrieval and humor were quicker. I felt motivated and energized. My life felt good!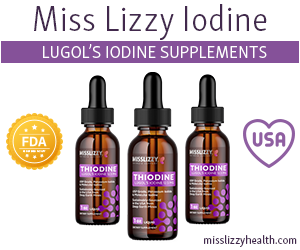 Daily Medicine Dosing
For me personally, the dose of Hydrocortisone lasted about 3.5 hours in my body (everyone is different). This meant regular dosing throughout the day. I took more in the morning to mimic the natural rise in Cortisol and tapered accordingly through the day. First thing in the morning I would take 10mg, at lunch 7.5 mg, mid-afternoon 5mg, and 2.5 mg  just after dinner.
Stress Dosing
In times of stress like sickness, holidays, travel, or work stress I would "stress dose" which means I would take an extra 10 mg when I felt adrenal stress signs of shaking hands, racing heart, low energy or foggy thinking.
Stress dosing helped me during those "fight the tiger" moments. Its important not to stay at the higher stress dose. And also to wean back slowly to the original dose, according to the Yahoo Adrenal Group. For example, if I stressed dosed from my normal 25 msg up to 35mgs, over the next two weeks I would slowly reduce back down to my normal 25mg dose.
Duration and Possible Risks of Hydrocortisone
In my personal experience, I believe I stayed on Hydrocortisone too long. The Yahoo group suggested about 3-4 months before weaning off but I stayed on for over two years. I was just too afraid of stopping the medicine and reverting back to my old low adrenal fatigued self.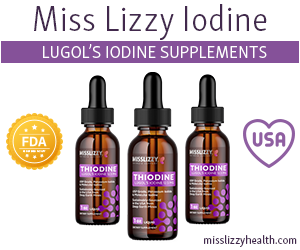 Because of the extended use of Hydrocortisone, I believe my hair volume became quite thin. In many ways Hyodrocortisone was great for me. But the risk of thin hair is a concern. Low hair volume, and dry brittle hair are associated with Hypothyroidism so it is possible that the hair loss was not specifically Hydrocortisone. This was my experience treating Adrenal Fatigue. Each person is different.
Learn more about Adrenal Fatigue Treatment Options.